Meet the 19 year old that made over 90k as a Funded Trader
Meet the 19-year-old that made over 90k as a Funded Trader
---
19-year-old that made over 90k: "Losses are not something to regret. If you don't lose, you'll never value the things you had and you'll never value the memory of life itself" – Zaid.
This week we speak with Zaid, our newly minted funded trader and theyoungest paid out trader who has earned over $90,000 as a funded trader. He shares not only his simulated trading journey; but principles on risk management, psychology and a look into his strategy.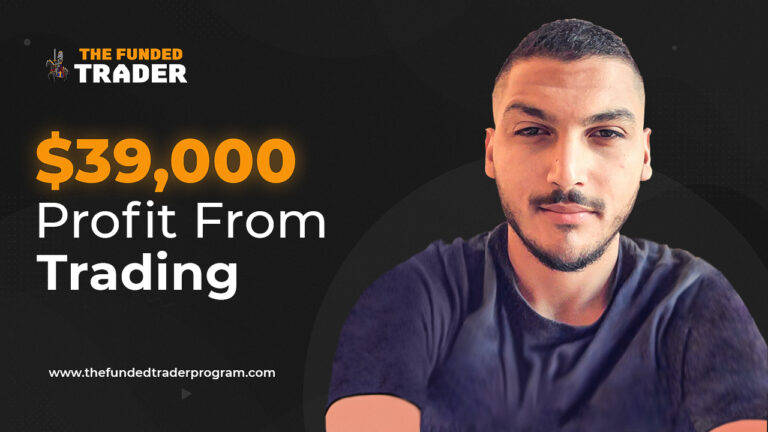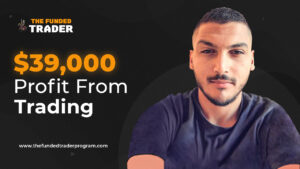 Zaid discusses his Background
Zaid Zaidy is a 19-year-old trader born in Iraq but raised in Jordan. It was here that he was working as a bartender at his father's restaurant till the age of 15. He really enjoyed working here and felt he had good pay. He had to rethink courtesy of his dad when he was asked if he wanted to keep doing the job at 50.
Knowing he didn't want to keep being a bartender at age 50, Zaid didn't want to procrastinate and began looking at how he could change the trajectory of his life. He then came up with the strategy he called the 'financial strategy' where he allowed himself to spend 20% only of his salary or any income he got on things that wouldn't bring in any income and 80% on investing in whatever would bring in profit.
He initially started with casinos and thought he had it all figured out but lost about $7,000 in the process. Next, he moved to binary options where he lost an additional $4,000. During this time he was living off $150 a month from working different jobs but he didn't quit and he eventually got introduced to trading. He was very hopeful because he knew even if he'd be losing money, there was a greater chance of also making money. But guess what happened again? He lost more money.
How Zaid was able to beat the odds by Trading
"Trading is like gambling with an edge" is the quote that helped Zaid get started in trading. Zaid believes that no one is born with the ability to trade but you must put in the work and start learning. He knew he had to make a change, so he decided to stop listening to everybody.
From watching YouTube videos claiming 99.99% winning strategies which he knew wasn't realistic, to paying so much to get signals from telegram channels, he decided to end it all. How? He started a new strategy, which he called 'a trial-and-error strategy. He started taking time to understand the simulated trading himself. For instance, if he lost an account, he'd do his research to check why that might have happened. He would check what traders were saying concerning risk management and make sure to get it right so it didn't happen again. He got introduced to backtesting and was doing a lot of self-learning.
Zaid's Strategy Overview
Tori goes on to ask what type of trader Zaid was and he goes on to surprise us by saying "I have nine different strategies". Zaid says he enjoys developing new strategies and discovering what works and what doesn't which overall has helped him out in becoming a profitable trader. This includes backtesting which he used to do at least 6 hours a day.
He then goes on to share his screen to explain a little about his strategies. According to Zaid, one of his strategies which have been tested in the markets as one of the easiest to implement is to use the 200DMA for setting the trend direction and to take the MACD for short positions.
For long positions, the price must close above the 200DMA and you also want to have a cross from below the MACD; just below the zero line. This strategy, he says, has a 62% rate which is great for a 1:1 risk-to-reward and also for beginners but maybe not for someone looking to get rich quickly.
Showing one of his charts, Zaid also explained how he made $60,000 from a trade that was closed in less than 4 hours using one of his other strategies.
How did Zaid find out about The Funded Trader?
Zaid had many goals and knew that for someone with a million-dollar goal, using a $500 account might not be unrealistic but might just take about 5 – 20 yrs to achieve even with a very good strategy.
He knew about prop firms and how they help traders achieve their goals by providing funding for their accounts. However, for Zaid, TFT was the best option for him. He then goes on to appreciate TFT and listed everything he admires about it like the pricing, website interface, the amazing support from the community, and even quick payouts; 'For my last payout on TFT, I made a request on Friday and got paid the same day.
"The funded trader community is a good one as you can get to ask questions and see what other traders are up to"
He mentioned how there was a lot of competition but TFT definitely stood out from the rest. Before he found TFT, he had started with FTMO but he lost a couple of times and even blew his account after he got funded. There's also been no denial of people's virtual profits and he appreciates TFT for that.
Zaid's advice for ambitious Traders
'Keep going!' Zaid says. He recognizes how unfortunate it might feel to lose but advises people not to quit. He explained that although he had been profitable for a year and a half, he also had his fair share of losses for more than two years and a half. 'I didn't win because I was special, I only got my mindset right, my system right and my psychology right so keep going!'
CLICK HERE to try a Standard, Rapid, or Royal Challenge