5 Important Things you MUST know about Swing Trading
5 Important Things you MUST know about Swing Trading
Let's talk first about the basic concepts of swing trading. Swing trading involves taking trades that last a couple of days to weeks, even months, to capture a chunk of a potential price move.
This type of simulated trading exposes you to an overnight and weekend risk, so if you are not a patient person this is not for you. However, if you have decided to give it a try, we have created for you a small step-by-step guide.
Step 1: Switch to Higher Time Frames
Since swing simulated trading involves holding trades longer than a day trade, you need to use higher time frames to analyze traders and lower time frames to enter and exit the market.
Using higher time frames will allow you to clean the market structure, it's also good for swing setups and it has no LTF noise. While using lower time frames you'll get a lot of noise, which is why we recommend it to you for exiting and entering the market.
Key Takeaways:
Time frames for analysis: Weekly, Daily, 4 h
Time frames for entries or exits: 1h, 30min
Step 2: Market Structure
This is a very important step, over time you must know how to identify swing lows/highs. Also, you must know how to identify the trend, each trader needs to learn how to identify tendencies. It is important because your goal as a swing trader is to enter the market at a swing LOW and exit at a swing HIGH.
Remember to also ride the trend! The market can be a "bull" or a "bear" market. The bullish trend (uptrend) prints HH's and HL's, while a bearish trend (downtrend) prints LL's and LH's. Furthermore, watch out for pullbacks respecting the market structure and the overall trend.
Another key market structure concept you need to know is "Drawing key support/resistance levels". In addition, make sure to mark out key areas based on the higher time frames. These key areas are your psychological levels or just areas of rejection on the HTFs (these areas could be Support/Resistance zones or Supply/Demand areas).
STEP 3: Entry Confirmations
The core entry confirmations are the signals or patterns you need to search in the market that will confirm to you when to sell and when to buy.
Price action:
Buy confirmations you need to search for: tweezer bottom, bullish harami, piercing line, bullish engulfing, bullish kicker.
Sell confirmations: tweezer top, bearish harami, dark cloud line, bearish engulfing, bearish kicker
S&R ZONE REJECTIONS:
Buy confirmations- Support rejections
Sell confirmations- Resistance rejections
TRENDLINE REJECTIONS, bullish rejections (buy confirmations), bearish rejections (sell confirmations)
AS OPTIONAL ENTRY CONFIRMATIONS: FIBONACCI CONFIRMATIONS, ENTRY CONFIRMATION BASED ON REJECTIONS OF 0.5 – 0.618 GOLDEN LEVEL
STEP 4: Setting a Stop Loss
In this step, we are going to give you 3 ways of how you can place your stop loss:
1. Setting SL below strong support/resistance zones (stop loss is just a few pips away below support)
2. Setting SL below market structure: If there's an Uptrend making HH's and HL's, you'll set the stop loss a few pips below a higher low
3. Trailing stop loss when in virtual profit.: As price moves into profit, the idea is to move your stop loss below new market lows (pullbacks) keep repeating the process until you get stopped out and the trend is no longer valid, or until it has hit TP.
Step 5: Taking Profit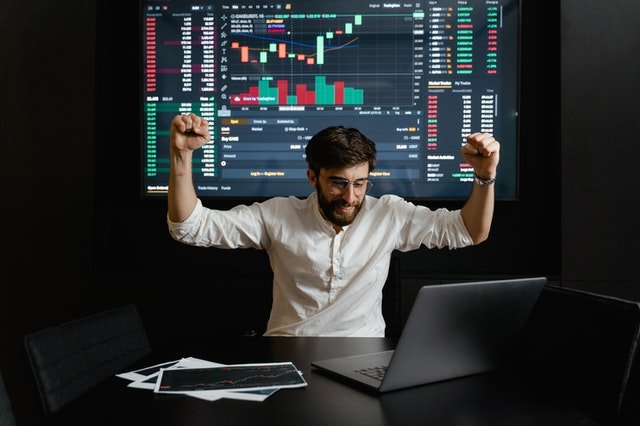 This last step is about the two ways you can take your virtual profit.. The first one is scaling out of the position. You can scale out of a position by setting 2-3+ TakeProfit targets and after the first one gets hit, then Stops go at breakeven and the position is left to run. Also, the second one is taking the virtual profit at the next zone. You can take virtual profit at the next psychological level or you can take virtual profit at the support/resistance areas.
HAVING A GOOD RISK TO REWARD
1:3 RISK TO REWARD, Risk: $100, reward: $300
1:1 RISK TO REWARD, Risk: $100, reward $100
TIP: AS A SWING TRADER TO HAVE AN EDGE OVER THE MARKET YOU ARE GOING TO NEED A GOOD RISK: REWARD SINCE A LOT OF YOUR TRADES WON'T REACH THEIR TARGET. THIS MEANS THAT HAVING A DECENT R: R WILL ALLOW YOU TO BE PROFITABLE EVEN WITH A SMALL WIN RATE.
Try the Funded Trader Challenge and build your empire NOW: CLICK HERE FOR MORE INFORMATION