Competition Starts at the Beginning of the Month
Competition Starts at the Beginning of the Month
The Competition Starts at the Beginning of the Month… When the Funded Trader initially launched our monthly competition, we only opened it for a short period of time at the end of the month. In January, the Funded Trader competition had around 3,000 participants, and every month since we have seen a steady increase. 
Eventually, the Funded Trader competition hit a huge milestone of 11,000 monthly participants in our August competition. Now, we have decided to start the competition earlier in the month and give more people an opportunity to become Funded Traders!
Free Opportunity to Win Funded Accounts
Every month, the Funded Trader picks 20 winners to give prizes to after they prove that they have what it takes. Anyone and everyone are allowed to participate in our monthly competitions and they are completely FREE!
Monthly Competition Rules
The rules for the monthly competition are similar to that of the Standard Challenge, which include:
12% Max Total Drawdown

6% Max Daily Drawdown

5 Minimum simulated Trading Days

Can't take advantage of unrealistic fills in the demo environment

Respecting the timeframe because the competition starts on the first of the month and ends on the last day of the month
Forex Competition Disqualifications
It is important to keep your simulated trading account active for more than 14 days because otherwise, it will be considered expired and you will be disqualified from the competition. 
Unfortunately, you will be unable to further your journey in the current competition, but you will be able to register for other monthly competitions, so please follow the rules to prevent yourself from being disqualified. 
Monthly Forex Standings
All competition participants can track their progress and performance in the active competition by going to the Standings area of the respective competition.
To do this, go to the Competitions page on our website. Then, click on the Standings button for the competition.
Prizes for FX Competition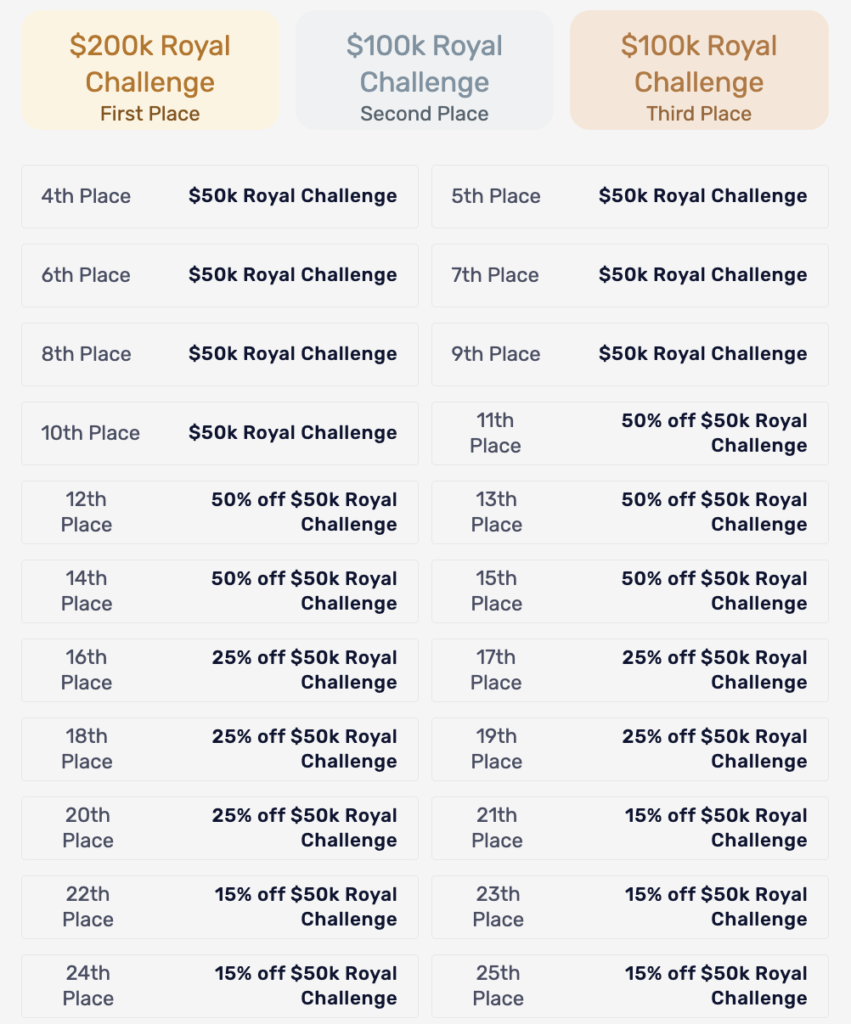 Monthly Forex Registration
Now, the competition starts at the beginning of the month and ends on the last day of the month. Click on register for the current monthly competition HERE.