Funded Trader Bruno breaks down his $12,000 Profit
Funded Trader Bruno breaks down his $12,000 Profit
---
"Only take what the market gives, don't force anything" – Bruno
This week we speak with Bruno, our newly minted funded trader who has earned over $14,000 as a funded trader. He shares not only his simulated trading journey; but principles on risk management, psychology, and a look into his strategy.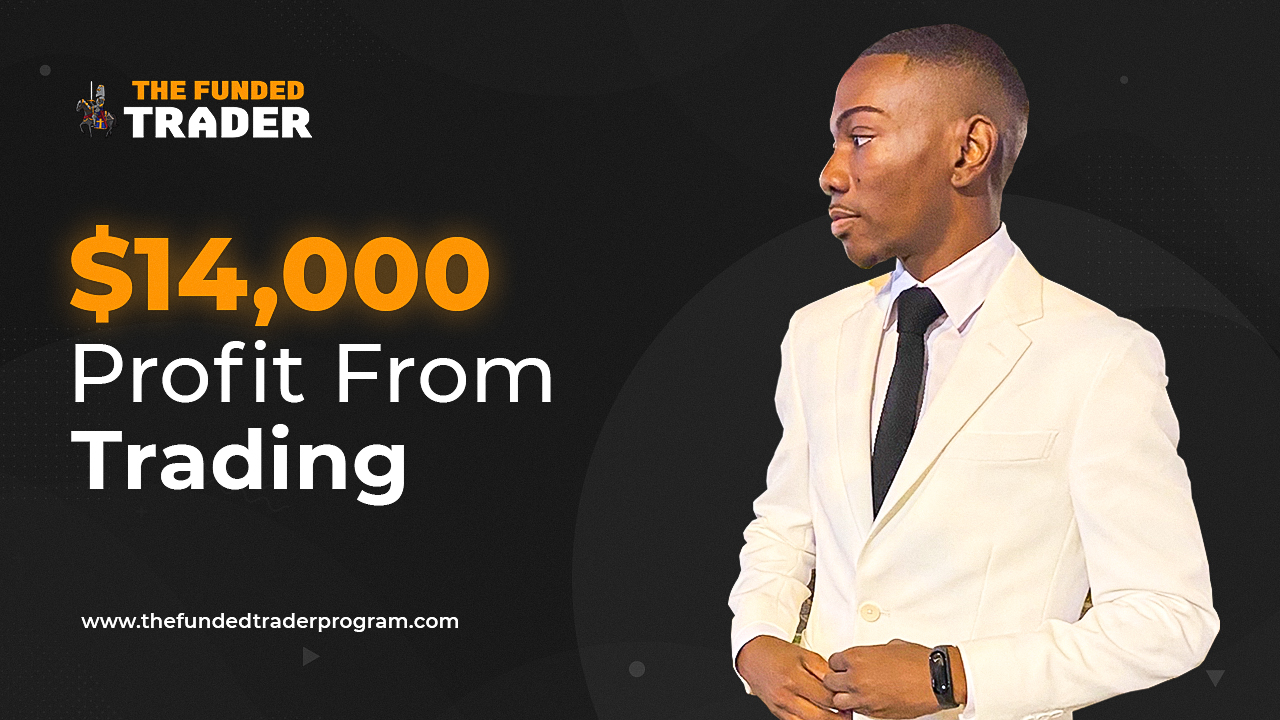 Bruno's background didn't deter him
Bruno is a funded trader from Portugal who started simulated trading in 2018. It was difficult for him at first because there weren't many traders in Portugal then. He, however, didn't let that stop him, and he was able to learn a lot of things that helped him progress in the industry.
Bruno says it's nearly impossible to find people in the simulated trading industry in his community except through Discord or online communities so whenever he saw someone on the platform from Portugal, he was always ecstatic. Most of the people he met were through Discord and Twitter communities, and they were usually from other countries.
How did Bruno get started in Trading
Unlike other stories, Bruno found out about simulated trading through the internet in 2018. He used to work in a hotel at the time, and when he saw this, he really wanted to find out for himself if it was true, so it was no wonder that when he received his salary at the end of the month, he put all of it into a live account. He, however, lost everything but was able to conclude that it was real and legitimate. He then became dedicated and kept digging, learning and studying every day.
Breaking down his Strategy
Bruno's thought process for a strategy came from reading and watching a lot of videos when he first started. He followed a lot of traders and came up with a strategy that worked for him by picking different things from them.
He works with one timeframe, usually 15 minutes. For Bruno, there are some criteria he has to see to be comfortable enough to enter a trade. He says having symmetry makes it easier to be profitable. When Tori asks if he spends all day on the chart, he laughs and responds that he spends mostly 15 to 20 minutes. He formerly trades NASDAQ, Dow Jones, and Bitcoin but now trades only 4 currency pairs.
Bruno shares his Psychology behind Trading
When Bruno was learning SMC, he used to search for particular trades like 1:7 and 1:8, and sometimes it worked for him, but most times, it did not. He talks about how the worst part was getting trades running halfway, and then a straight reverse happens after deciding to take virtual profit.. He has since then stuck to trades like 1:2 and 1:3 and has been getting more strikes and more virtual profit.. He believes there's no win without a loss, so it's better to have it together for good psychology.
Bruno believes the best thing after getting funded is to follow great risk management strategies by reducing the risk per trade. During his challenge, he risked 1% per trade but now risks about 0.5%. He prefers to know that he can have a 'five-strike' loss and keep being in the game rather than losing an account after a couple of trades with higher risk per trade.
Bruno's experience with TFT
Bruno describes his payout experience as amazing. He says he was initially working with other prop firms but decided to try TFT after listening to a lot of people talk good about the platform. He talks about how he picked the rapid challenge, passed first phase in 1 month and second phase in 5 days.
For his first trade on the funded account, it was 1:6, took two losses after, and then made another 6% in a day. He stopped and decided to get a payout, and 30 days later, he got paid. To Bruno,
considering all other factors, this was really quick, and when he got the money, he also got the motivation to go again. So, a day after the payout, he got his account ready, signed the necessary things and was on again.
Bruno says he's on TFT's discord channel because he has always been in love with the community. The best part about TFT is that they always try to know what everyone wants and consider people's needs. To Bruno, this is not something you see every day.
Advice to other Traders
According to Bruno, "It's all a process!". "Be disciplined, Risk slow, protect your capital, and keep moving". Before he became a funded trader, he had blown a lot of challenges, about seven of them. He said it's possible to start and not be profitable till the next five or 10 years but that the goal is to enjoy the process while at it. He says it's better to slow down with risks and just take what the market offers for someone just getting funded.
Click here to watch the full interview.