Funded Trader Earns $200K Account!
"Get into it. Don't worry about how long it takes to be successful.
Give it your all." – Carlos Garcia
This week we take a look at Carlos; one of our newly minted Funded Traders who has just earned his $200k account! He shares not only his simulated trading journey; but principles on risk management, psychology, and a look into his strategy.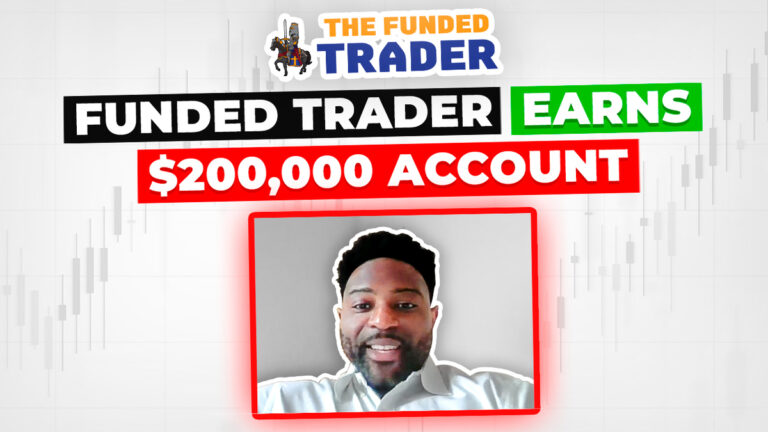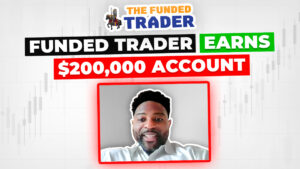 Funded Trader Earns $200K Account!
How did you start in Forex?
I wanted to diversify my business, and find an income stream that I didn't have to work at an office. I can just work on any computer. I got into forex around March of 2021.
What's your educational background?
My educational background: I went to college and graduated in 2013 with a degree in exercise science.
What do you do for a living?
Right now I'm a public adjuster. I help out homeowners that have property damage. You can find me on Instagram @miamipublicadjuster. Right now, I am also trading.
Have you ever traded with another prop firm or managed someone else's account?
This would be my first prop firm. I've taken many challenges before, but this is the first challenge that I've passed with The Funded Trader.
What are your favorite pairs to trade and why?
I started with Gold. I used to watch Rajabanks in the morning, and I used to trade with him and Stacey Burk. Then I saw Cue Banks talk about US30. I tried a little bit of NAS100. Then I got into US30, and I haven't looked back since. I like US30 because of its structure and how it works. You wait until the market opens, and then pretty much the direction of the session is normally set.
Would you consider yourself a Swing or Intraday Trader, or a Scalper?
I would say Scalper or Intraday. I am still working on my psychology to hold trades to the target points that I see. Sometimes it will end up looking like a scalp, even though I wanted to hold it as an Intraday trade. In one year, to be able to have a funded, I'm very proud of that. I see myself developing into an Intraday trader, and maybe in a year or two, I can get into Swings.
Do you use any Fundamentals or Price Action?
It's mostly price action. I have a strategy that I learned. I would like to explain some of it, and to be able to show the viewer how it works. Strategy: US30, focusing on the daily levels. Dropping down on lower time frames looking at the price action, and making a move accordingly. How price reacts to the key level gives me.
What are some of your criteria for entering a trade?
How price reacts to the key level gives me an idea. The price action was showing rejection of a key level. Pretty much a break and retest. I use fibs and wait for certain levels to hit before I enter a trade.
What is the biggest tip you would give a new trader?
Get into it. Don't worry about how long it takes to be successful. Give it your all. Read, study, do whatever you have to do. Get into a routine. Take a look at books such as "Trading in the Zone" and "Naked Forex." Do your research. Invest in yourself. Take advantage of 1 on 1's. After every course or session, you gain some experience, and an inside look at your mentor's personality, strategy, and differences between your own. Take all of that, and let it be your journey. The chart is the same. You may see it differently than I do, but as long as we are making money, we will be happy traders.
What do you wish you did differently in your simulated trading journey?
I wish I would have started sooner. When I was 15 years old, a teacher in my class gave us a simulated trading website. I didn't even know how to use it. I didn't know when the market was open. I didn't know how to place a trade or anything like that. I fiddled around with the website, but that was my Junior year of high school in 2005. Now in 2022, to have a year in simulated trading I feel like I am good where I am at. I feel like I had to go through the journey of college before I could begin to absorb all that is forex.
How much time have you spent studying in this year-long journey in Forex?
I've been on the charts almost every day. There have been times between months 3 and 6, I took a break from the charts. I wanted to go over all that I have learned. That's when I started seeing interviews of other traders such as blake, tradingnut, desiretotrade. Things started to change. I began hearing about prop firms. It made sense to me.
What is a hard lesson that simulated trading has taught you?
Patience. Don't overtrade. I wanted to make it as fast as I could, just to be able to have a sense of freedom. I would say to not overtrade. Don't be greedy. Let your experience help you. I would make 7k on a trade. I would then go show my family, friends, and all the while going back on the charts only to lose it all in the end. Those days were dreadful. Just keep making moves. Make moves and overcome those weaknesses in the simulated trading game.
Editorial Note: Some responses have been altered to fix grammatical errors.