Funded Trader Earns $200K Account!
This week we take a look at Usman; one of our newly minted Funded Traders who has just earned his $200k account! He shares not only his trading journey; but principles on risk management, psychology, and a look into his strategy.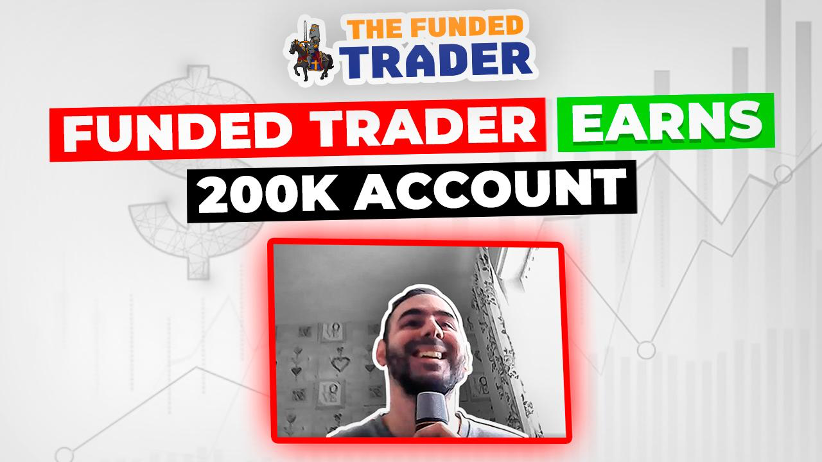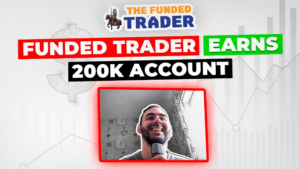 Funded Trader Earns $200K Account!
What is your educational background and what do you do for a living?
I dropped out of college because I really didn't get any enjoyment out of it and I currently work for the NHS helping with the covid vaccination helpline.
How did you get into Forex?
I started out when I was 21 or 22 by getting into binary options, trying to get rich quick. I very quickly realized that this is not an easy thing to do.
How much time do you think you spent studying Forex everyday?
If I am being honest, I would say nearly 24 hours a day, all day no matter what I was doing I was studying and most nights I was staying up until about 4am.
What are some hard lessons trading taught you?
The hardest lessons I have learned and I am still learning it to this day is self discipline. It is the hardest thing to remove your emotions from trading, not getting attached to trades, sticking with a few pairs, and not getting addicted. Those are some of the hardest lessons I have learned.
Do you sit in front of the charts waiting for a trade to happen or do you prefer to set alerts?
Normally, I set alerts and just walk away. But, there are occasions where I just sit at my PC and watch.
For our viewers at home how can they keep their psychology in check?
Do less of more, don't do too much, don't overthink, don't look at the charts constantly.
Do you have any other trading communities outside of The Funded Trader?
I used to participate in trading communities but I found that it really messed with my psychology so I no longer do so.
What was your first impression of The Funded Trader and how did you find us?
I had a very good first impression with The Funded Trader and I actually found you guys through Blake's YouTube Channel and I really enjoyed the profit split and drawdown rules.
How many times have you blown an account?
ALOT, I would say I've blown about 30-40 funded accounts and it has always come down to psychology.
What are your favorite pairs to trade?
NZDUSD, EURUSD, USDCAD, very rarely do I look at exotics.
Would you say you are a Swing, Intraday, or Scalp trader?
I would say that I am more of an Intraday trader/Scalper.
Editorial Note: Some responses have been altered to fix grammatical errors.