Funded Trader Earns $50k Account | The Funded Trader
This week we take a look at Daniel; one of our newly minted Funded Traders who has just earned his $50k account! He shares not only his simulated trading journey; but principles on risk management, psychology, and a look into his strategy.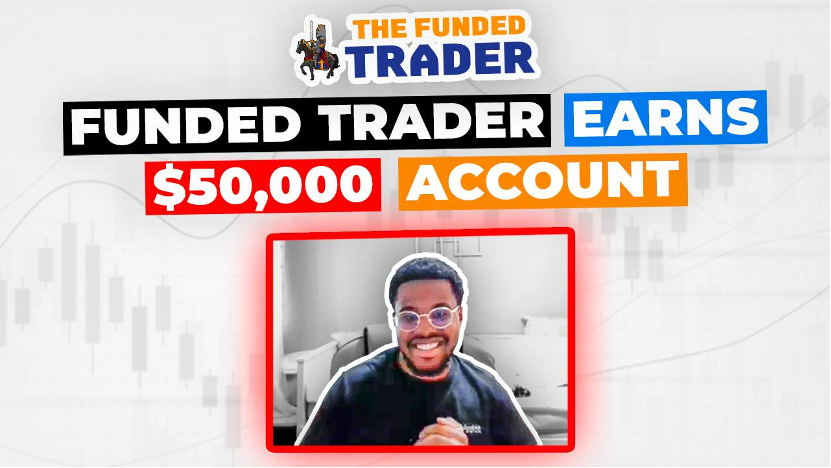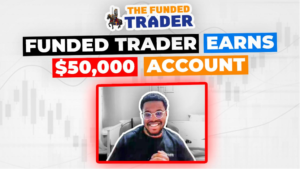 Funded Trader Earns $50k Account | The Funded Trader
What is your educational background and what do you do for a living?
After I finished High School, I attended a technical school where I learned how to become an HVAC Technician and that is what I currently do for work.
How did you get into Forex?
I learned about Forex at a car meet, where I saw a young guy with a brand new Nissan GTR. I decided to approach him and ask him what he did for a living since we were so similar in age. He told me he was a Forex trader and that guy turned out to be Lambo Raul.
What do you wish you did differently in your simulated trading journey?
I wish that I had practiced patience when I first started. Also, I wish I didn't jump from strategy to strategy.
How much time do you think you spent studying Forex everyday?
A lot, if I wasn't in school or working, I would be on the charts, at home, on my computer. I would say at least 5 hours every single day.
What are some hard lessons simulated trading taught you?
One of the hardest lessons was learning how to manage my risk and having a simulated trading plan. When it came to that, in the very beginning, I wasn't managing it correctly and it caused me to jump from strategy to strategy after suffering a few losses.
Do you sit in front of the charts waiting for a trade to happen or do you prefer to set alerts?
Now, most of the time I just set alerts. Before, I would look at the charts constantly and it ended up working against me, because I would try to force trades or look for a setup that wasn't really there.
How do you stop yourself from taking trade setups that aren't really there?
I will zoom out on the charts to see where I am in the market so that I can stick with my overall bias. It is easy to get caught up in the noise on the lower time frames so doing this helps.
Do you have any other simulated trading communities outside of The Funded Trader?
I'm actually a part of many communities because I want to be exposed to different ideas and learn as much as I can. My methodology is to take bits and pieces from everything and create my own style.
What was your first impression of The Funded Trader and how did you find us?
I had a very good first impression with The Funded Trader and I actually found you guys through Blake's YouTube Channel.
What motivated you to become a Funded Trader?
The number one thing that motivated me was access to capital. In my case, it would take me a long time to save up $50k and put it into a simulated trading account, but with this I can just pass a challenge and trade the capital.
How many times have you blown an account?
I think every trader has an extremely high number when it comes to blown accounts, but I'd say after about 20 or 25 I lost count.
What are your favorite pairs to trade?
NZDUSD and EURUSD
When you take a few losses what makes you come back stronger?
For me, it was the reason I even started trading. I wanted this to be my full time thing so I didn't have a choice.
Would you say you are a Swing, Intraday, or Scalp trader?
I would say that I am more of a Swing and Intraday trader because it is less stressful for me and a lot more hands off.
Do you use any Fundamentals?
No, I don't use any fundamentals but I am aware of what news is happening.
Editorial Note: Some responses have been altered to fix grammatical errors.