How a Funded Trader Makes Over $100K
How a Funded Trader Makes Over $100K
"Risk management and consistency are lacking, I think that's the biggest problem that most people have". -Artur Zmiyov
This week we take a look at Artur Zmiyov; one of our Funded Traders who has received the largest payout to date! He shares not only his trading journey; but principles on risk management, consistency, and keeping a simple strategy.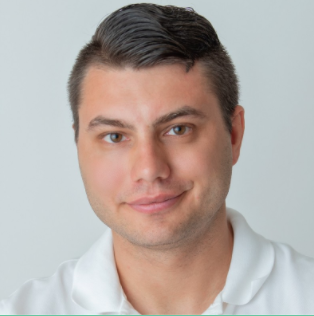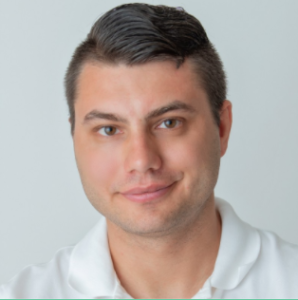 Interview with Arthur Zmiyov
How did you hear about Forex and how did you get involved?
I first saw it on Instagram and was just kind of mystified that there were these guys looking at charts and making all this money. As I heard more about it, I decided this was for me and this is what I want to do. My first step was reading on BabyPips and watching YouTube videos.
How long have you been trading?
I was trading on and off for about four years between a full time job and a family; it was only this year where I decided to really sit down and figure out how to become consistent.
How were you able to find consistency in your trading?
I saw so many people with these small accounts who would win a little bit, then start risking more and they blow the account. I didn't want to be like that, so I started trading my own account with like $500 until I saw some consistency.
How did you get into prop firms and what has been your experience so far?
After a few months of seeing consistency I decided to try out a prop firm and was able to make it through both evaluations and get my first payout. Unfortunately, due to a few bad trades and poor risk management I lost the account due to max drawdown.
Do you use any Fundamentals or EA's?
Yes. As far as Fundamentals, I do pay attention to the news. The News is actually how I was able to secure a $95k trade on NAS100 because of the FOMC meeting. As for EA's, I do not use them.


What are you trading and during what sessions are you trading?
For the most part I am trading from the London open to the New York close. The trades that made me the most money were with NAS100, but I also like to trade GBPJPY.
What is your day like with trading?
I actually have 2 small kids, so when the baby wakes up at like 2am, it's perfect because now I am up and ready for the London Session. I've got MT4 and TradingView on my phone; so I just set my alerts and when there is a trade idea, the notification goes off, I evaluate, and enter a position all from my phone.
How did you get confident with your strategy?
Honestly, I am not that confident with it, the market is gonna do what it wants to do, but that is where risk management comes in. I recommend going back 1-2 years and backtesting to see if your strategy is profitable.
What is your set of rules when it comes to trading?
I keep my maximum exposure at 3% while risking no more than 1-2% per trade, with most trades being at 1%. I calculate my lot sizes with the Nash Markets lot size calculator. Other than that, I am trading with the trend using support and resistance; break and retest, then take a position.
What is one tip you would give to someone just starting out in Forex?
Take it slow, don't rush into it. Make a demo account, study, and practice until you find some consistency.
What would you say to someone who is struggling to get a funded account or even someone who got an account and then lost it?
I would tell them that I've been there and I've done that. Don't give up, don't over trade, manage your risk, all you need is one good $95k day.
Editorial Note: Some responses have been altered to fix grammatical errors.
For more information about the Funded Trader, CLICK HERE