How Funded Trader Remo made $700 profit and still strives for More
"Finding the balance between taking a risk and protecting your account is the real key for any trader" – Remo Dalimonthee
This week we speak with Remo, our newly minted funded trader who has earned $700 in virtual profit as a funded trader. He shares not only his simulated trading journey; but principles on risk management, psychology and a look into his strategy.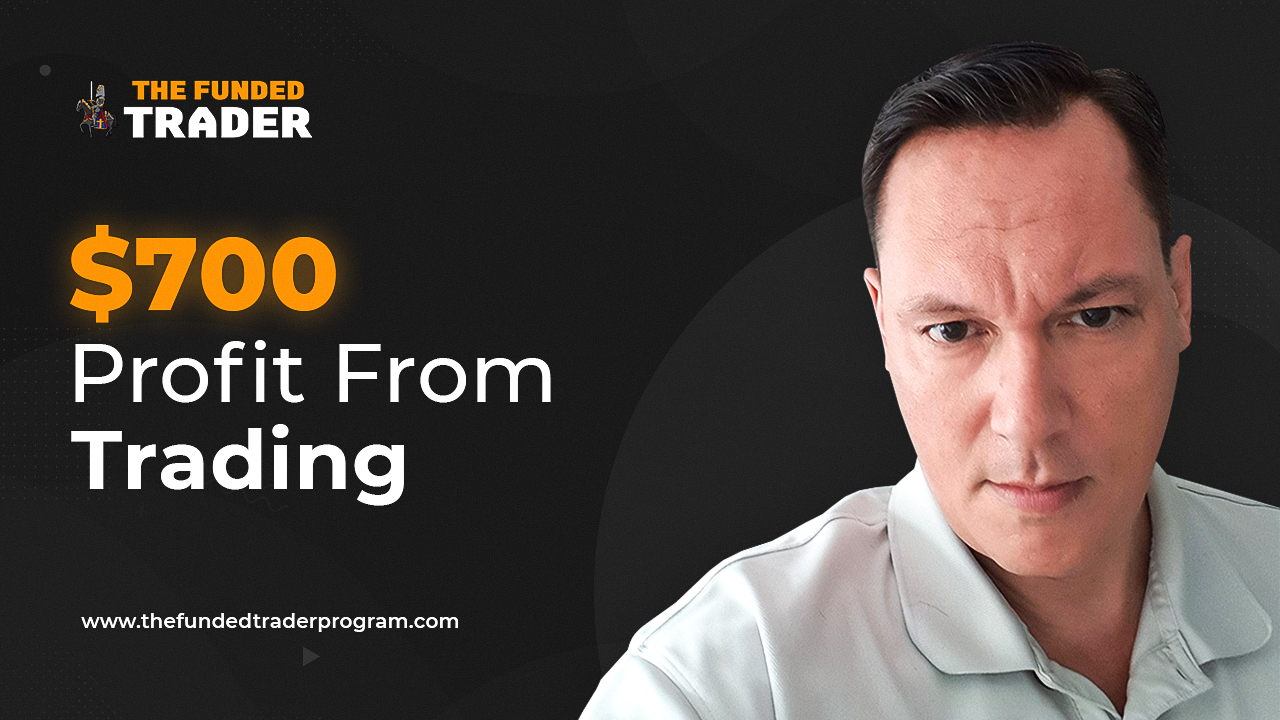 Remo Dalimonthee's Background
Remo Dalimonthee is a funds lawyer from Germany who started simulated trading in 2020. Remo was in the Cayman Islands with two clients who were forex traders. When he first dabbled into simulated trading in 2010, it didn't work out the way he had hoped, so talking to these experts on forex got him engaged. He was able to talk to them about their strategy and learn a few things which helped him become a better forex trader. He did a lot of studying on his own and was able to tweak the initial strategy he learnt from his clients to what works for him.
Trading Journey
When he first started in 2010, he started by buying stocks and simulated trading CFDs. The stocks went well, but CFDs did not. It wasn't until 2018, when he met the two forex traders, that he was inspired by to continue what he did. He started with a small account, blew it, and decided to fund with the four-figure larger accounts but blew up 2 or 3 of those. He was able to triple the money on one of his accounts, but in the end, that failed as well. Remo didn't pass all the challenges he took either. For him, it was a long journey filled with failures.
Experience TFT, Payout and his Strategy
He talked about the initial one he did for another prop firm. He mentioned how he feels the terms that TFT gives are more favorable compared to other prop firms. He also made instances stating how you could go up to 12% in drawdown, which was something not available with other challenges. He says this helped him pass the challenge fairly quickly. He then did the verification, passed that and then he was able to get the 50k account.
"It was through a very sleek interface." Remo commended. He talked about how the payout was also very quick and arrived within two days. He said although he had issues concerning the virtual profit split and what to input, he was able to sort it out fast with the help of the appropriate people dealing with it. Overall, he was very happy with the process in the end.
Remo is an Elliott waves trader so he looks at Elliott waves and technical analysis generally and the usual trend lines. He also looks at the Fibonacci tool so when there's a fall for 30% or 33%, he generally likes to place a trade that will fall further to 66%. He also follows fundamental news, which he thinks is very useful because news draws a lot of traders' attention.
To stick to his strategy, Remo also likes to spend most of the day looking at the charts. He first looks at the larger time frames like 4 hours and 1 hour just to determine if there's a trend, if it's going up or down, or if it's ranging sideways. After this, he looks at smaller time frames, like 15 minutes or 5 minutes and then trades on the 1-minute chart.
What type of Trader is Remo?
Tori asks if Remo is a scalper, day trader or prefers higher time frames and he answers by saying he's all three but has preferences which majorly is for the 1-minute time frame. He explains that scalping might sometimes be unpredictable as you don't get those great fast moves that you'd ideally like when you're scalping. However, sometimes he does swing trading, when he keeps it longer than a day.
Another major preference for Remo is fast-moving intraday trading, where you can get in and get out very quickly. On such days, he keeps it going for just a few hours.
Other tools he uses to make all of these work include trend lines, indicators such as MACD, Stochastic, Average True Range and RSI. He says he always tries to have those four open as well. For him, the larger the time frames the more accurate the Elliott wave prediction tends to be.
Psychology of Trading
Remo says getting the psychology of simulated trading right was the most important thing for him now.
Seeing as he has had a lot of losses before, it affects him whenever he trades because he tends to get out of winning trades too early, which is something he really needs to work on; to discard the fear of losing position and to rather keep riding the trend that is not broken until it really is at the end.
This has been quite hard for him because he's always thinking about taking the virtual profit quickly which is not the best thing to do. He says he tends to have a win rate of about 60-68%, but it comes at a price because he comes out of trades quicker than he should. He knows if he can take more losses, he'd be able to make more virtual profits but he's still working on how to handle his psychology in doing that.
Remo started out with simulated trading USD/JPY which was his favorite pair at the time, but he has now transitioned into simulated trading Gold most of the time. He watches Gold, S&P 500, GBP/USD and AUD/USD.
Advice for funded Traders and Traders generally
Remo says for traders who are a few days from payouts, it's better to be careful when simulated trading especially if you've been getting good virtual profits and are in a winning week. He believes that it's better to make it to the payout date with your virtual profit intact because every trade can end your virtual profit and wipe it out.
"It is a profession where you need to invest your time and be dedicated," Remo emphasizes on how it took him years to be at the stage and that no one should think it is a get-rich-quick scheme.
He also talks about having a full and firm grasp on risk management, knowing when to take risk and when to protect your account, which might be one of the most difficult things to achieve because there's that tendency to swerve too much in one direction. Finding the balance, he believes is the real key for any trader.