Lab Assistant Becomes $50k Funded Trader
This week we take a look at Alexis; one of our newly minted Funded Traders who has just earned her $50k account! She shares not only her simulated trading journey; but principles on risk management, psychology, and a look into her strategy.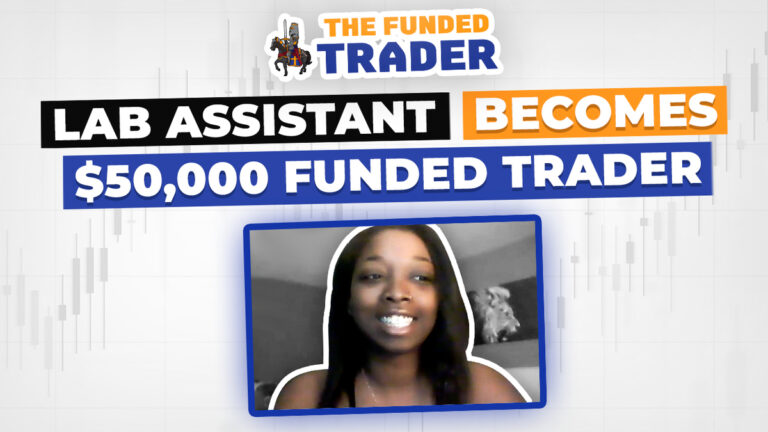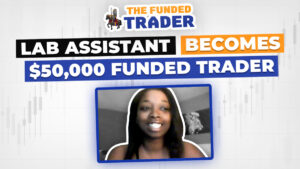 Lab Assistant Becomes $50k Funded Trader
How did you start out in Forex?
I started forex in 2019 before I even started that job. With that job, I was always at the desk, so I was able to trade and do my work at the same time. I was introduced to it on Instagram. I started studying on my own.
How much time have you dedicated to trading?
A lot. When I first started off, I traded my real account/demo for almost a year, but I kept losing badly. I decided to take a year off and only focus on demo trading. I am just coming back, and now I am funded!
What's your educational background, and what do you do for work?
I went to school for Biology and Pre-Med. I graduated in 2018. I work as a lab assistant. I work in a molecular lab. We test blood and urine samples for cancer and different diseases.
What is a hard lesson that simulated trading has taught you?
Discipline and risk management. Especially during the challenge, I thought I was good, but I blew the account in 3 days. I realized it's a whole different ball game. I knew I had to bunker down and take it seriously, for any hope of becoming funded.
How much time have you dedicated to trading?
If I'm going to put $500 in my account and put all this stress on myself to bring it up, why not take a funded challenge instead? It's better than blowing your own account over, and over because you can just take the challenge again if you fail. If you actually scale up a funded account, then you get a huge capital to trade with.
How many accounts have you blown?
A lot, a lot, a lot. The first year I started out, I was throwing money into accounts. I thought to myself, "I can do this, I can do this." I have blown over 10 accounts. I took a step back and realize that I needed to strictly trade a demo.
What are your favorite pairs to trade and why?
NAS100, that's my baby!!
When you take a few losses, what helps you come back stronger?
Giving myself pep talks. Try not to think about it too much. I would step away because at least you will give yourself a chance to come back and re-enter. That's better than trying and trying and losing your account.
What would you say your simulated trading style is?
I like intraday, but I would say I'm a pretty decent scalper as well.
Do you use any Fundamentals?
For the longest time, I couldn't figure out how to trade with the news. In the last few months, I've finally figured out how it's done. I would say I still focus on technical analysis.
What advice would you give someone just starting out?
Use your demo. Set your stop losses. At first, I didn't like setting stop losses, but after losing $500 instead of $100 with stop losses, I learned to love them.