TFT Community Engagement App
We are excited to announce the launch of our community engagement app, which rewards active participants! With TFT Treasure Hunt, you can join in on the fun as we offer an array of activities that are sure to keep everyone entertained. Earn rewards from completing challenges or just by completing simple actions like referring a friend, subscribing, liking, and commenting.
We believe in providing added value for our users with free access to exclusive content within our app. All data is securely stored, and users never have to worry about their information being compromised. So, start your 2023 off the right way by joining us on TFT Treasure Hunt—the ultimate app for community engagement and rewards!
How to Join the TFT Treasure Hunt
Joining the TFT Treasure Hunt is easy! All you need to do is sign up for an account on your mobile device or desktop computer. From there, you have to play a simple game to verify that you're human. Then, proceed to choose the avatar that suits you, and that's all. You're officially in the TFT Treasure Hunt! Now, let's start earning points.
Once you click start, you will be shown the homepage that consists of many activities that you can do to earn a number of Gold coins. They are as simple as ABC. Firstly, you can play around the app to see what it's about and then refer some of your friends and earn points from them joining. You can simply invite your friends by copying and sharing your personalized link on your homepage.
You can also interact with TFT social media content to earn points. You can decide to like a post, share, or even subscribe to TFT's YouTube channel. There is a lot of content to interact with and remember, the more you interact the more Gold coins you gather.
Leadership ranking and Prizes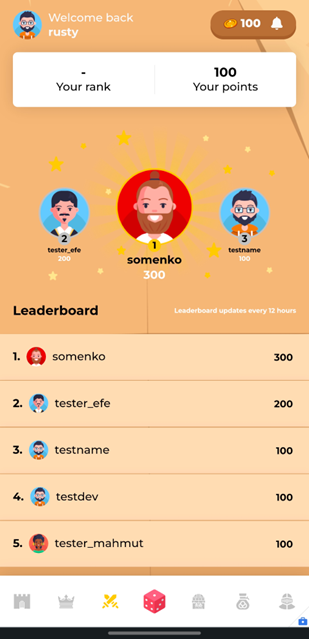 Every single month we will reward prizes to active members. Complete daily tasks to win free challenges and discounts! Furthermore, you'll be able to compete with other users in our leaderboard ranking where the most active players will get a special reward! We believe in providing added value for our users with exclusive content within our app.
You can pre-register today and be among the first to start earning points by completing challenges and simple tasks. In conclusion, TFT Treasure Hunt is an exciting way to engage our community and get rewarded for it! So, sign up now and join us.
What is the TFT Spin n Win?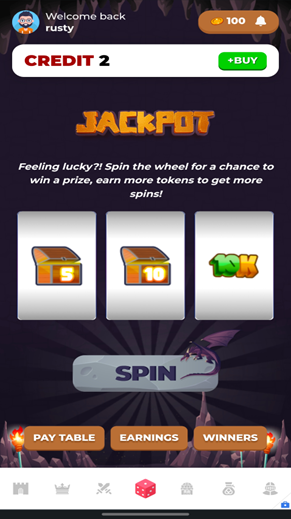 Feeling lucky?
Who doesn't love the thrill of a gamble? With our new spin game, you can try your luck at winning big – and all while earning rewards that will help you get ahead in TFT treasure.
There's no need to wait – just spin the wheel and see what you can win today. And with every spin, you earn more tokens that will help you get even closer to the jackpot. So what are you waiting for? Try your luck today!
Set up the TFT Treasure Hunt now and start playing!
Make sure to follow us on social media to stay up-to-date with the latest news, events and promotions.
Sign up to the Treasure App here.