May 21st, 2021
The Funded Trader was Founded by Angelo Ciaramello, Blake Olson and Carlos Rico Jr. The founders set out to disrupt the entire industry by offering top notch support, customer centric challenges, and an interactive trading community.
January 3rd, 2022
We introduced free competitions to the trading industry. These allow traders to showcase their skills and win challenges for free. This was the beginning of our giveaway culture.
January 16th, 2022
We surpassed $1 million in payouts to traders. We also processed our first 6 figure payout to one of our traders!
March 21st, 2022
We launched the Rapid Challenge which allowed traders to get funded in as little as 3 days and reach their first payout in 14 days. The speed in which the challenge and payouts are processed is amongst the best in the industry.
April 5th, 2022
We launched our Knowledge Center which features articles and frequently asked questions about our product. Today we see many prop firms in the industry utilizing this site as well as it's a valuable resource for product information.
May 10th, 2022
We sent our largest payout to date totaling $140,000 to a previous wall street trader. This trader was featured in our Discord AMA series if you want to hear their story on our youtube channel
June 10th, 2022
We launched the Royal Challenge which is now the most popular program with the company. This challenge allows EA's, Trade Copying, and News Trading. It also features an 8% Phase 1 target while having a 10% max drawdown which is amongst the best in the industry
September 10th, 2022
We launched our Trade Hub which revolutionized the entire industry. Today we see many firms utilizing the infrastructure we built as it is a unified, secure, and fast terminal for our traders to view their dashboards, join competitions, check leaderboards and purchase challenges!
January 13th, 2023
We surpassed $30 million in payouts to traders. We also processed our first multiple 6 figure payout to one of our traders, $203,000!
February 3rd, 2023
We launched the Knight Challenge which is our first one phase challenge program with the company. This challenge allows EA's, Trade Copying, and News Trading. It features only one phase which means you can get funded in 1 day and receive your first payout in 7 days!
May 1st, 2023
We surpassed $55 million in payouts to traders. Our community grew to having over 100,000 in traders! Website traffic is above 1.8 million in monthly visits.
Empowering Traders to Become
Capitalized Professionals
At The Funded Trader, we firmly believe that every trader worldwide should have the resources they need to transform their lives and reach their goals. We understand that simulated trading can be challenging and competitive, but we are committed to empowering traders to achieve their dreams and earn higher returns. We believe that with the right support, mindset, technology, and risk management, anyone can become a successful trader.
Our mission is to be the premier destination for talented traders worldwide. We recognize that obtaining the necessary resources is one of the most significant barriers to hitting the next level in trading. That is why we offer a range of funding options that enable traders to choose the challenge that is best for them.
At The Funded Trader, we understand that simulated trading is a business, and we treat it as such. We are committed to transparency, accountability, and excellence in all our dealings. We aim to ensure that our traders take pride in their work and establish a professional track record that sets them apart from their peers.
We believe that simulated trading should be a collaborative and well-supported business activity. We know that traders can learn from each other, and sharing ideas can lead to greater success for everyone. Our vibrant community of traders from across the globe fosters a collaborative and supportive environment where beginners and experts alike can learn from one another.
As a passionate and committed team, we are honored to lead this industry. We pledge to provide unwavering support to our traders as they pursue their goals and achieve their dreams. We are grateful to our community and those who entrust us as their preferred simulated trading partner.
At the Funded Trader, we embody our ethos and core principles in everything we do. These guiding values serve as our North Star, guiding our decision-making process as we strive to build a world-class prop firm that benefits our team, our traders, and our community.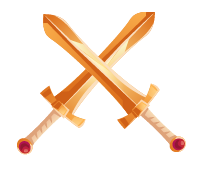 #1 Trust
We're a company anchored in transparency and integrity.
At our core, we believe that transparency and integrity are essential for building trust with our community. By operating with transparency and integrity, we create a culture of honesty and accountability that enables us to build a sustainable, long-lasting program that will benefit millions of people around the world.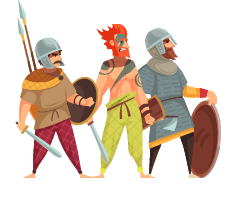 #2 Community
We are growing the largest, most supportive community of traders
We view our community as an ecosystem for growth, connection, and success. By continuously listening to and responding to our community's needs, we strive to provide the best possible experiences for our members. We seek to empower members to engage and interact with one another, further enhancing their learning and growth opportunities.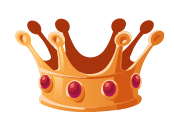 #3 EXCELLENCE
We pursue simplicity and excellence in everything we do
We hold each member of our team to the highest standards and we are constantly seeking ways to improve our services and offerings. We understand that simplicity can lead to clarity, better decision-making, and better solutions.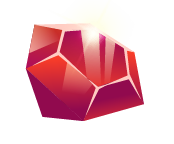 #4 GIVING BACK
We are committed to giving back to our community and team
At The Funded Trader, we believe in the adage "what you give is what you get," be it effort, attention, or service. Therefore, we continuously strive to find innovative ways to show appreciation and give back to our community, by providing giveaways, promotions, and unique experiences to express our gratitude for their loyalty and support. We also offer incredible perks and benefits to our internal team to thank them for their dedication to our mission.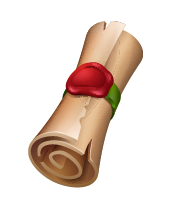 #5 GROWTH
We never stop learning and expanding
We believe that the purpose of life is to grow beyond our comfort zones in pursuit of worthy, ambitious goals. As a company, we never stop learning and pushing ourselves and our innovations. We hope our passion for growth inspires our community members to develop the habits, mindset, and resilience to confidently pursue their goals.
Meet The Leaders of
The Funded Trader
At TFT, our leadership team is made up of dedicated, ambitious, and experienced individuals who bring a diverse set of experiences, expertise, and perspectives to the table. This unique advantage allows us to build the best product, experience, team, and community in the industry. We encourage our community members to get to know our leadership team, as their commitment to excellence ensures that they are in capable and trustworthy hands.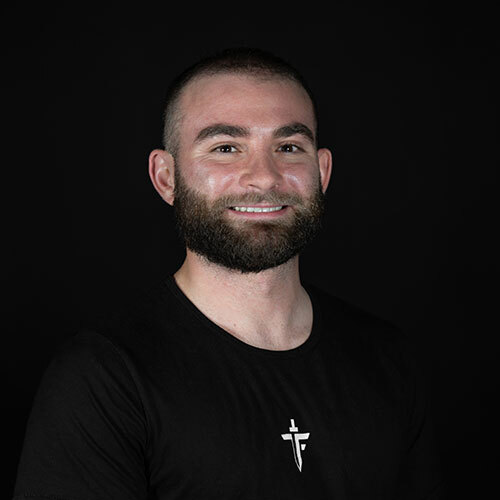 Angelo Ciaramello
Founder, Chief Executive Officer
"Success is the progressive realization of a worthy ideal. We're successful as long as we're working towards something we want to bring about in our lives. That's when the human being is at his or her best."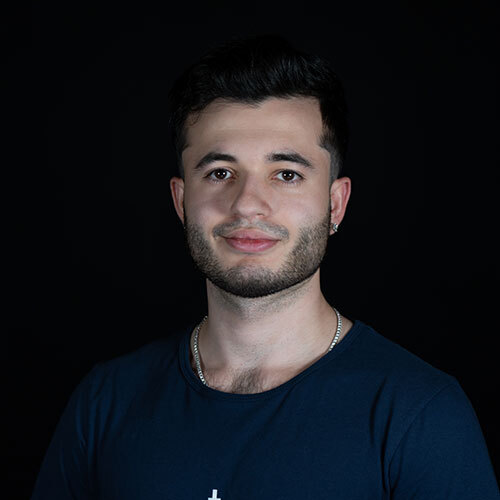 Carlos Rico
Founder, Chief Financial Officer
"The fastest, most effective approach to problem-solving is first-principles thinking"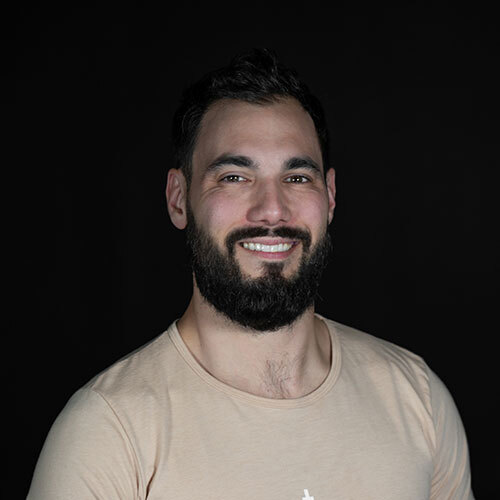 Matthew Racz
Executive, Chief Operating Officer
"Dig deep within yourself, for there is a fountain of goodness ever ready to flow if you will keep digging"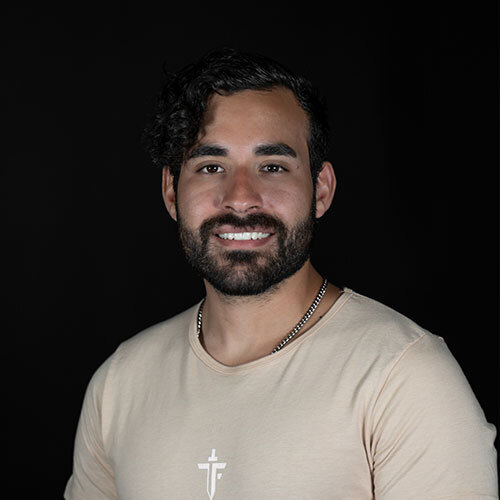 Michael Santiago
VP, Risk & Operations
"The best way to predict the future is to create it."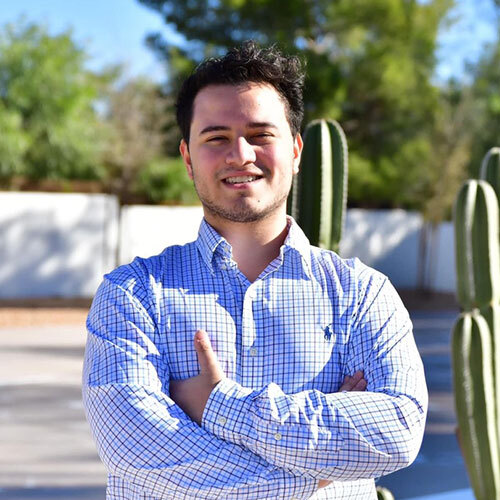 Joseph Reed
Analyst, Business Technology
"In and of itself, nothing really matters. What matters is that nothing is ever in and of itself."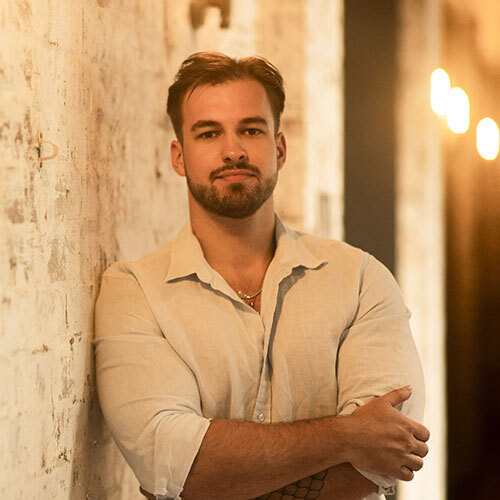 Florian Kittler
"Associate, Operational Risk Arc Holdings"
"As a proud member of the team from day one, I've seen this company grow and evolve over the years. It's been an incredible journey, and I'm honored to be a part of it. I'm committed to the success of the company and look forward to many more years of growth and achievement together!"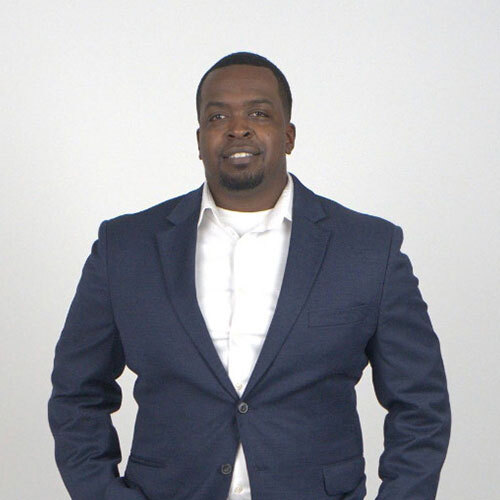 Vonzelle Brown
Associate, Payables
"When you want to succeed as bad as you want to breathe, then you'll be successful." – Eric Thomas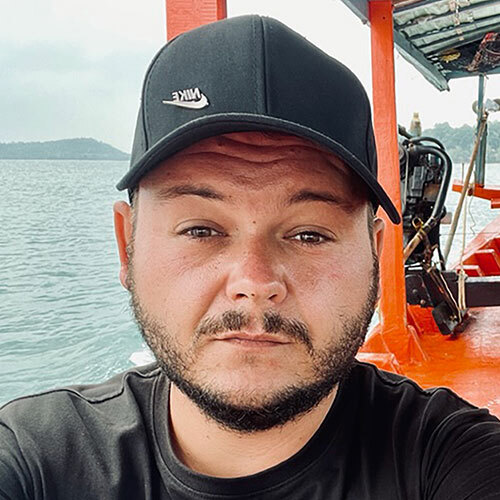 Ales Martan
Analyst, Creative Editor
"Just open your eyes and see that life is beautiful."
Shane McIvor
Analyst, Community Manager
"There is no limit to the amount of good you can do if you don't care who gets the credit."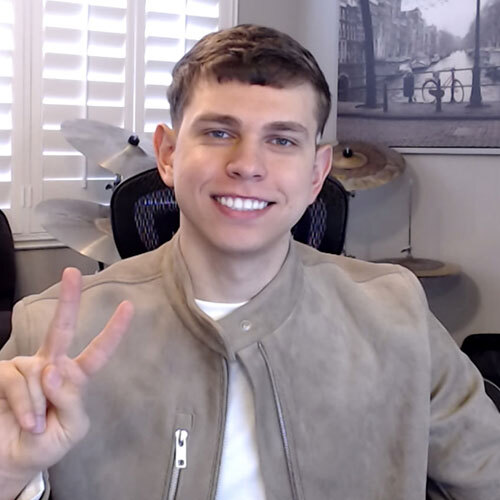 Denis Slychenyuk
Analyst, Asst. Community Manager
"God is most glorified in us when we are most satisfied in Him" —John Piper.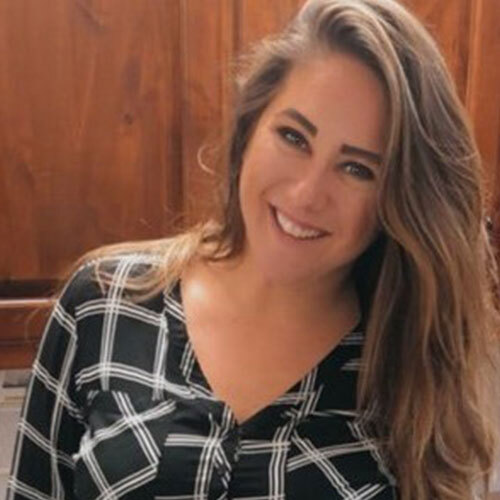 Megan Ash
Associate, Support Manager
"Don't take life too seriously, you'll never get out alive." – Van Wilder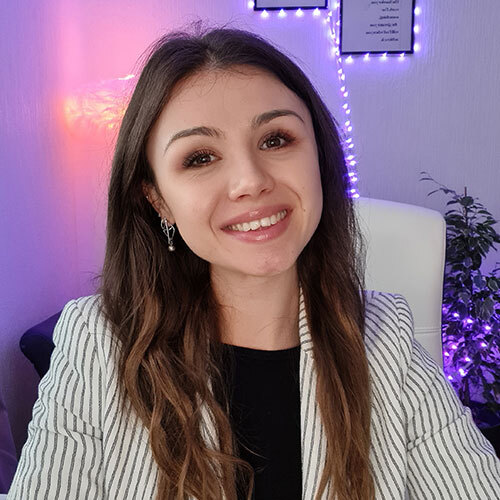 Ana Skenderska
Analyst, Content Creator
"Be brave, take risks, fight and get what you want."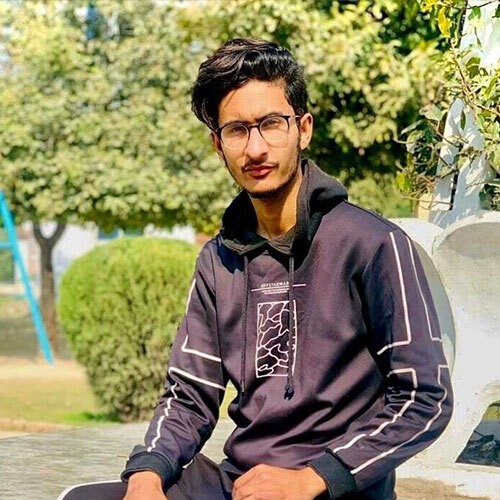 Daud Bhatti
Analyst, Trader Success
"Fate whispers to the warrior, " you cannot withstand the storm." The warrior whispers back, "I am the storm.""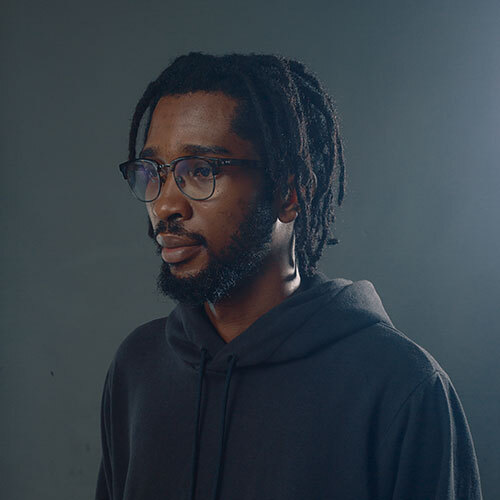 Adeniyi Olupona
Associate, Verifications & Disputes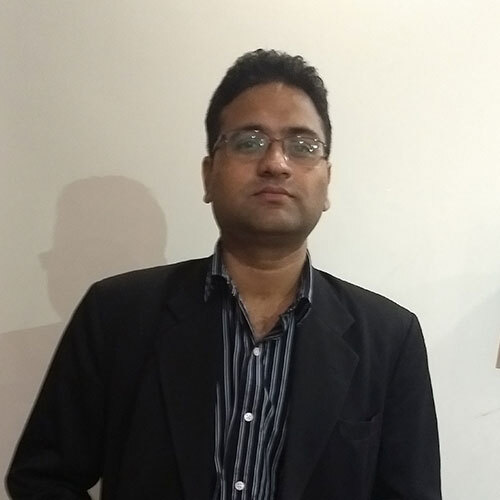 Aman Arya
Associate, Trader Success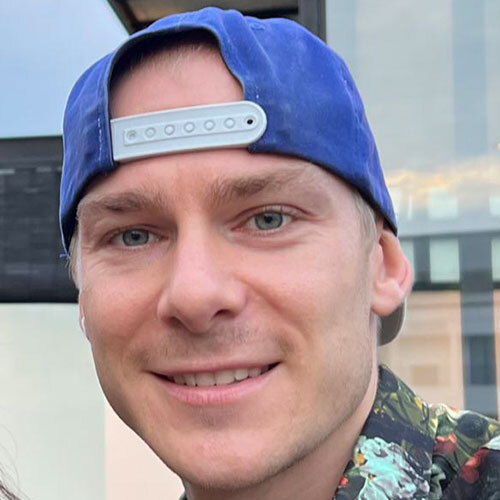 Jan Jilek
Traders Success
"I never lose. Either I win or I learn."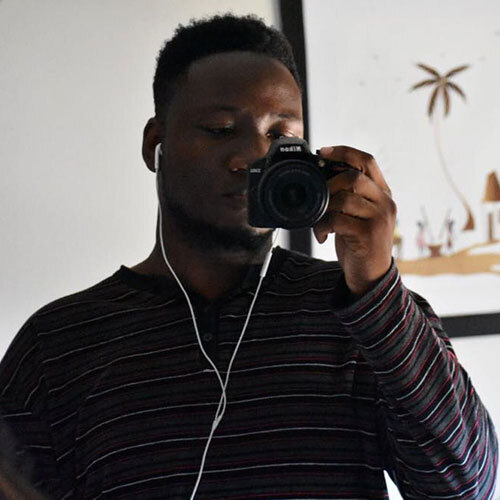 Velis Mikesly
Associate, Trader Success
"Direction is more important than speed."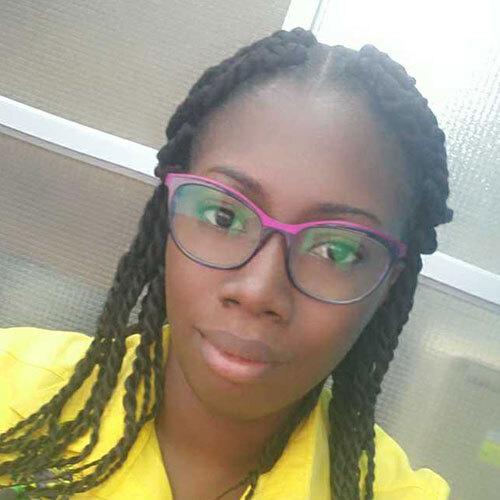 Rosemarie Dacosta
Assistant Associate, Trader Success
"You can't start the next chapter of your life, if you keep re-reading the last one."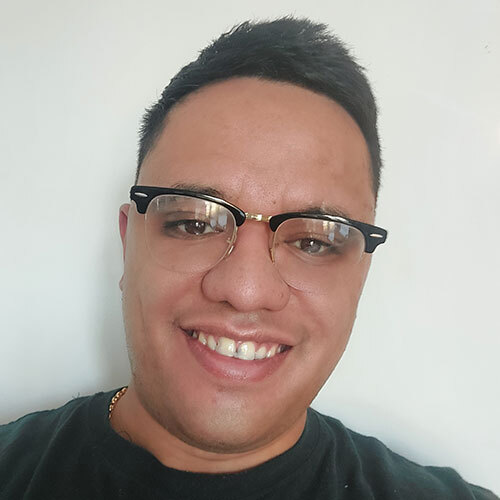 Piri Hau
Associate, Acc. Monitoring & Investigations
"You are a living magnet. What you attract into your life is in harmony with your dominant thoughts.- Brian Tracy"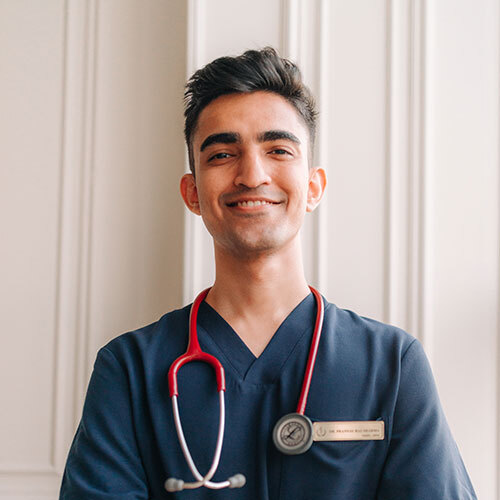 Prannay Sharma
Associate, Trader Success
"SIC- PARVIS- Magna Greatness from small beginnings"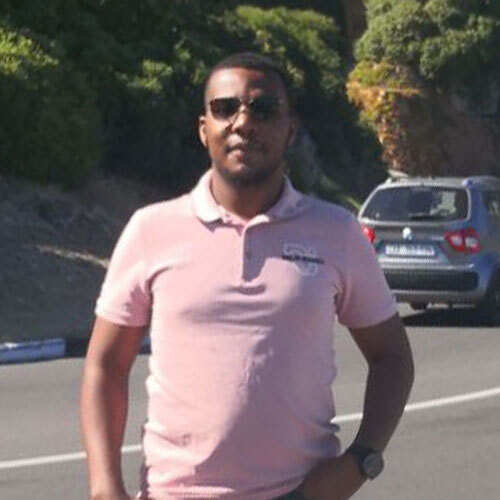 Roger Gaweseb
Analyst, Acc. Monitoring & Investigations
"Our greatest weakness lies in giving up. The most certain way to succeed is always to try just one more time."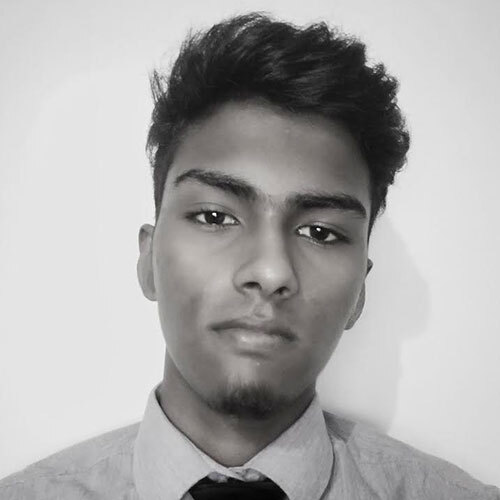 Elankumar Satheeskumar
Analyst, Trader Success
"Victory is reserved for those, who are willing to pay its price- Sun Tzu"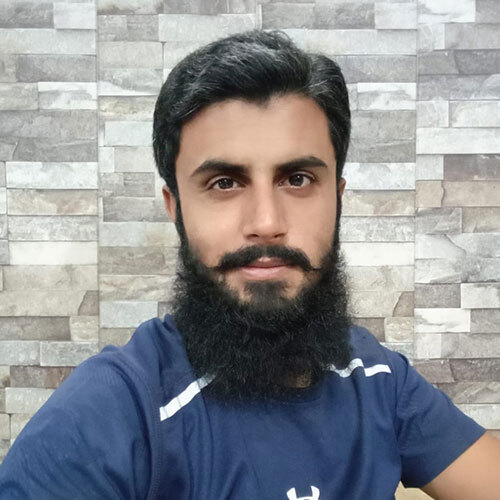 Ehsan Rafique
Analyst, Trader Success
"Warriors are not the ones who always win, but the ones who always fight."
Lynette Brits
Analyst, Trader Success
"A belief is only a thought you continue to think; and when your beliefs match your desires, then your desires must become your reality. -Abraham Hicks"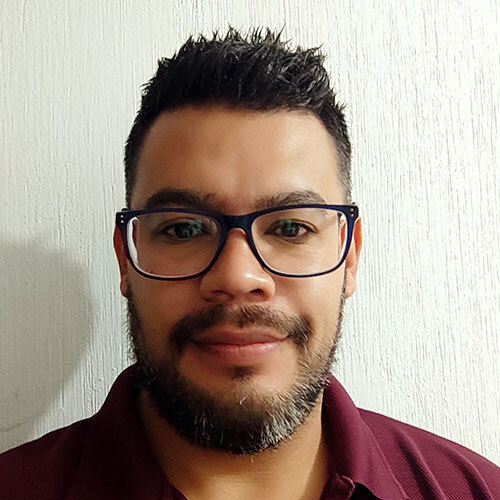 Rodrigo Izaguirre
Analyst, Payables
"Family always comes first"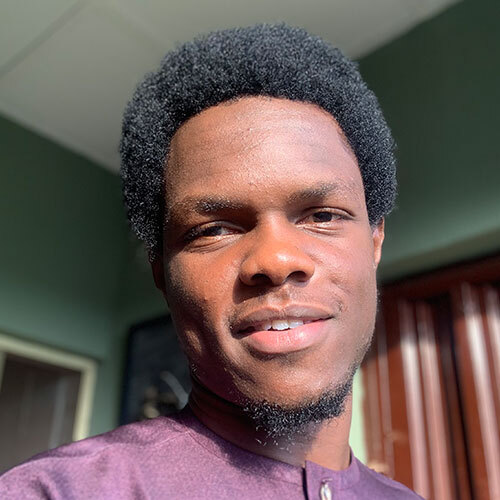 Aramide Biobaku
Analyst, Trader Success
"Prosperity is a by-product of an effective management of whatever god provides.-Matthew Ashimolowo"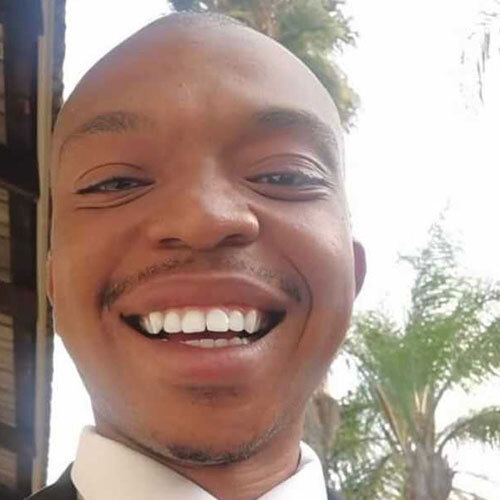 Letago Leoulane
Analyst, Trader Success
"There is no limit to the amount of good you can do if you don't care who gets the credit."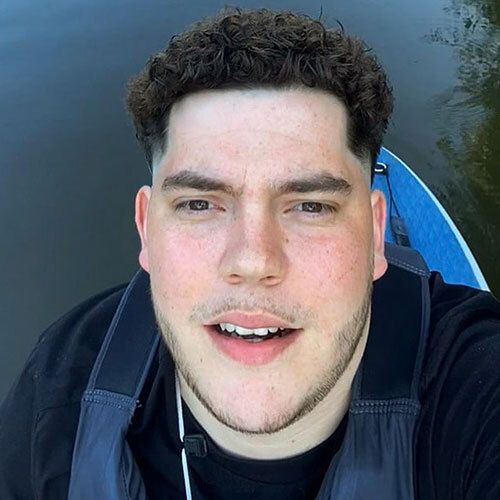 Alfie Keegan
Analyst, Video Editor
"Success is the inevitable byproduct of learning"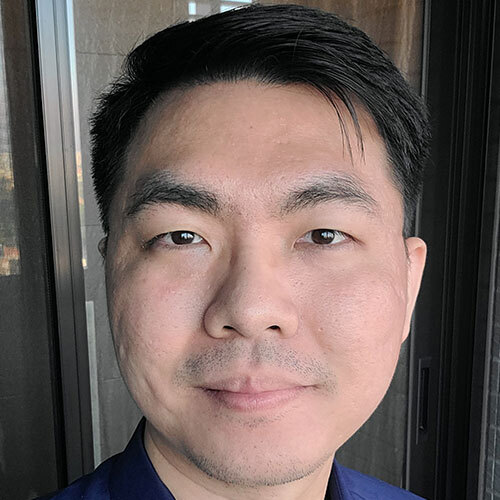 Eric Fang
Analyst, Payables
"Repetition is the mother of learning, the father of action, which makes it the architect of accomplishment." -Zig Ziglar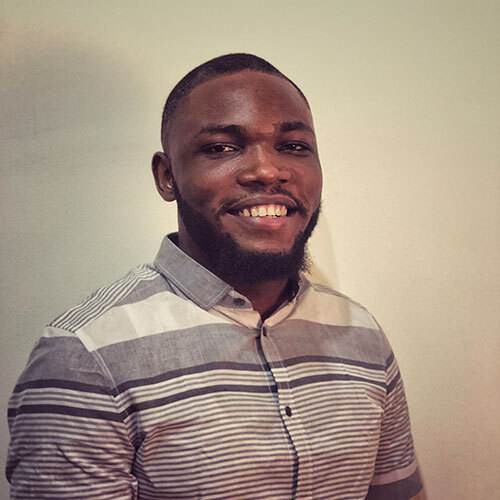 Oluwaseun Odudu
Assistant Associate, Trader Success
"Be patient with yourself. Nothing in nature blooms all year."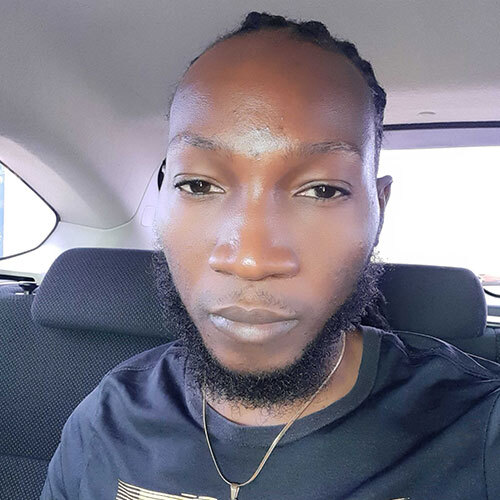 Howard Taylor
Analyst, Trader Success
"The moon doesn't shine because it's night, it shines because it's the right time to shine. Everything happens at the right time"- H. Taylor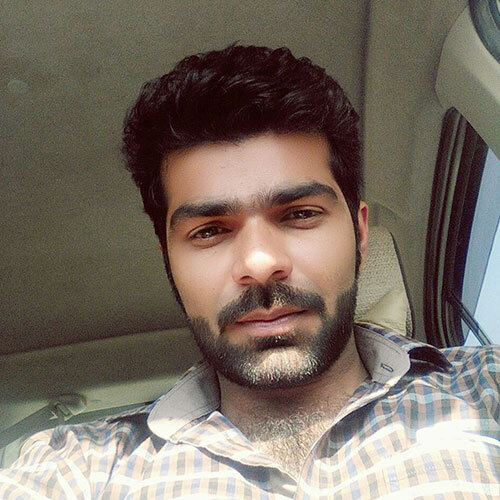 Hassan Rizwan
Analyst, Verification & Disputes
"In life go straight and turn right. ! ;)"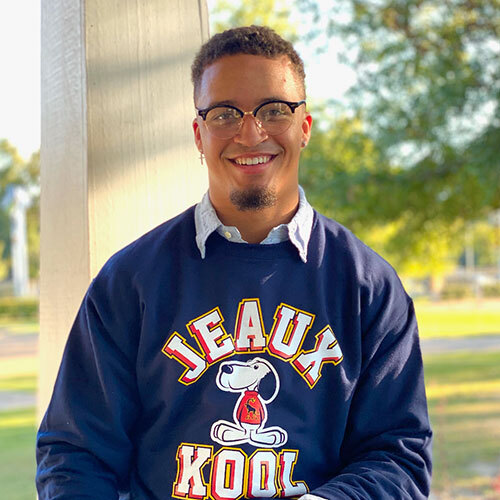 Brandius Batiste
Analyst, Community Engagement
"Be stronger than your excuses."
Abhishek Mandrelle
Analyst, Payables
"Your life doesn't get better by chance. It gets better by change." -Jim Rohn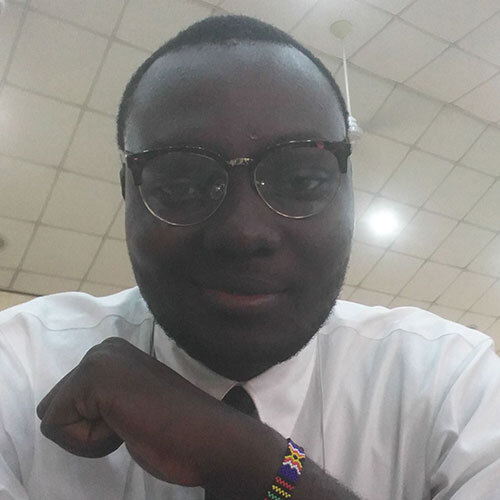 Joel Asiegbu
Analyst, Trader Success
"He who takes offense when no offense is intended is a fool, and he who takes offense when offense is intended is a greater fool."- Brigham Young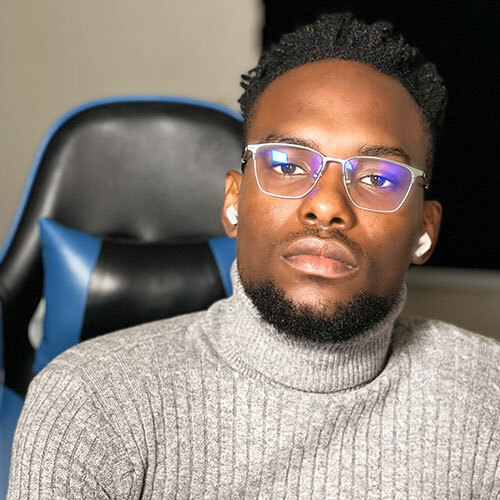 Albert Sunday
Analyst, Trader Success
"Failure is success in progress."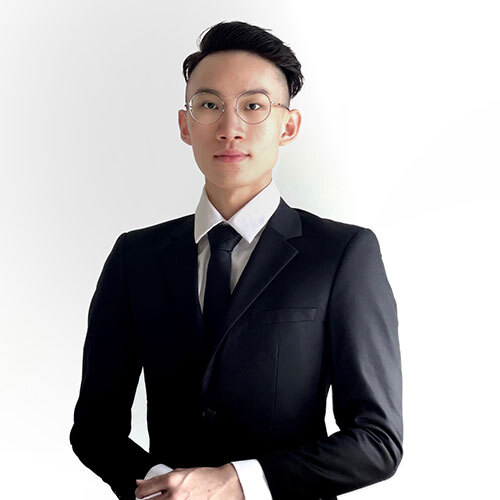 Ray Teo
Analyst, Trader Success
"It's not how you start that matters, It's how you finish"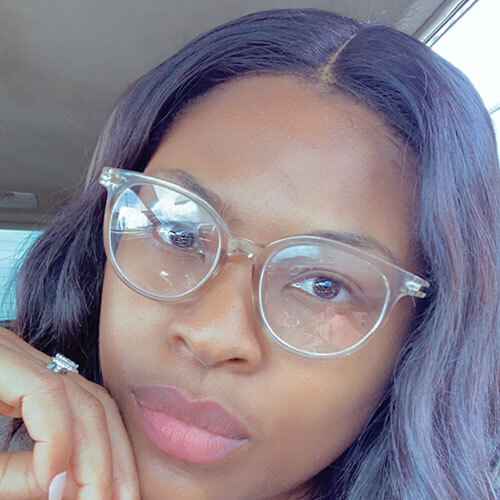 Abhishek Mandrelle
Analyst, Payables
"And then as your endurance grows even stronger, it will release perfection into every part of your being until there is nothing missing and nothing lacking." -James (Jacob) 1:4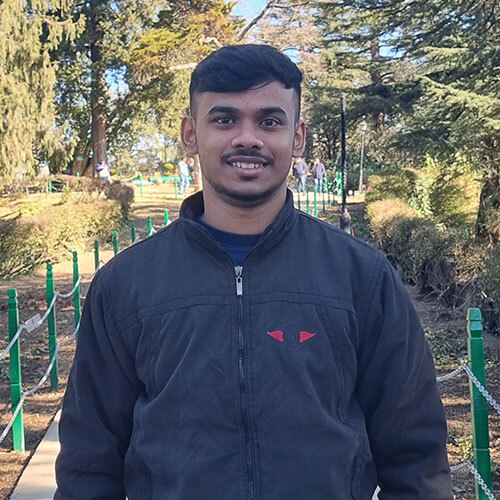 Raj Wadekar
Analyst, Trader Success
"Create the highest, grandest vision possible for your life because you become what you believe." – Oprah Winfrey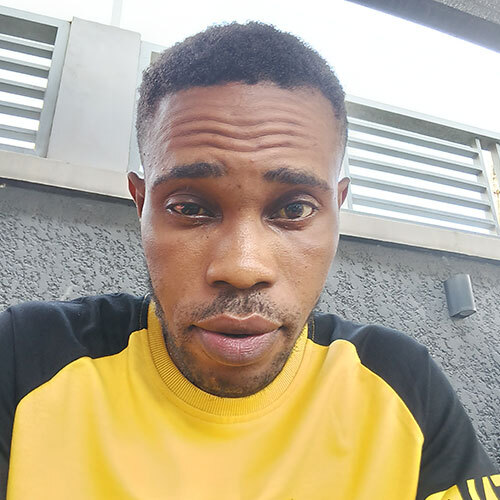 Larry (Ajibola) Olanrewaju
Analyst, Trader Success
"If the plan doesn't work, change the plan. But never the goal." #Inspiration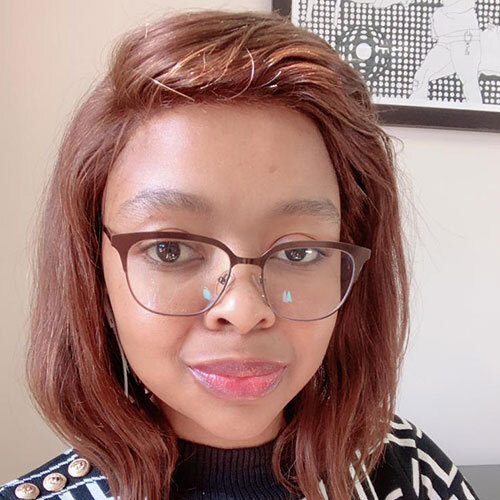 Victoria Mushonga
Analyst, Trader Success
"Our deepest fear is not that we are inadequate our deepest fear is that we are powerful beyond measure."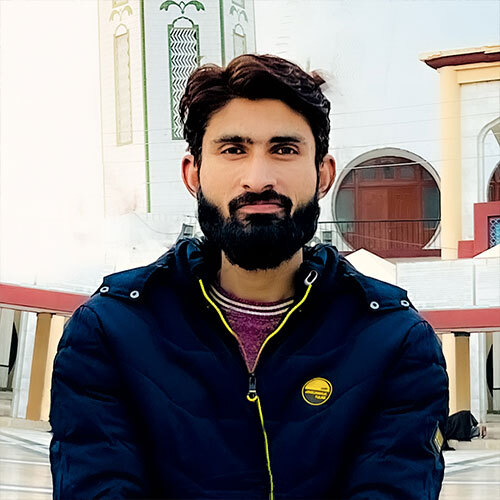 Muhammad Danish
Associate, Business Operations
"No two things have been combined better than knowledge and patience.- Prophet Muhammad"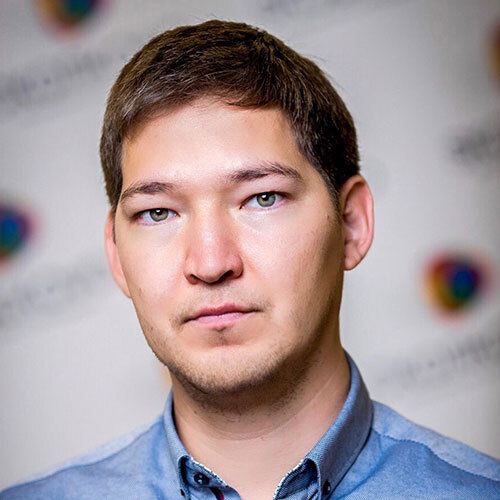 Rusty Karp
Associate, Growth Manager
"I'm pumped about the way TFT helps people bring their vision to life and love that I get to play a significant role in that"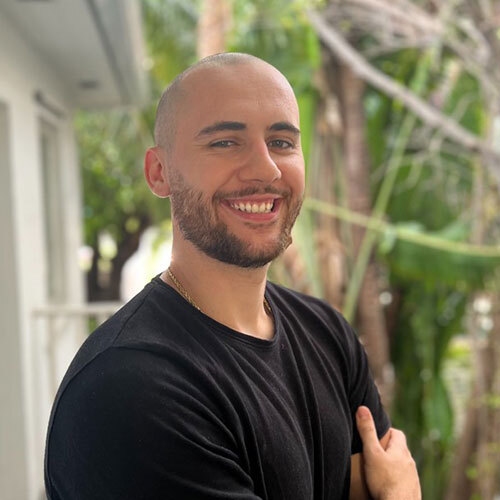 Alexander Premo
Associate, Systems Admin
"Whether you think you can or think you can't you're right." – Henry Ford
Taking Action on Our Principles
At TFT, we believe that having guiding principles is crucial in building an incredible culture and company, but we also understand that it is only the first step. To truly live by our principles, we must go a step further and define how we operationalize them into specific actions. This approach ensures that our values are not just abstract concepts, but tangible practices that guide our decision-making and daily operations.

Community Feedback
At TFT, we value the feedback of our community members and actively seek it out through regular direct communication. Our leadership team regularly collects and reviews this feedback to better understand the needs and preferences of our community, allowing us to continuously improve our products and services to better serve their needs.

Personal & Professional Development
At TFT, we prioritize the growth and development of our employees by providing access to development tools like LinkedIn Learning. We also provide regular feedback to help team members identify areas where they excel and areas where they can improve, enabling them to maximize their potential and contribute to the success of our company.

24/7 Support
Our 24/7 multi-lingual support underscores our commitment to providing prompt and accessible assistance to our community whenever they need it. We strive to ensure our community members receive the support they need, in the language they are most comfortable with.

Treasure Hunt App
Our Treasure Hunt App is a program created to recognize and reward our community's most committed and loyal members. The goal is to cultivate meaningful and lasting relationships between our community and The Funded Trade while earning rewards and perks.

Innovative Platform
Our trade hub offers a truly unique experience for our traders, providing a unified, secure, and fast platform that sets us apart. By offering a one-stop shop for all programs, updates, and account information, we are changing the game and making it easier than ever for traders to stay informed and engaged.

Community & Company Updates
We provide regular updates to our community through a monthly Youtube Live event, as well as internal company updates to keep out team aligned. These updates aim to share the latest news, updates, and celebrations with our community members, keeping them informed and engaged in the growth and success of our platform.

Hire for Culture
At TFT, we place a strong emphasis on not only hiring employees with strong skills and experience in their respective roles, but also those who are a great cultural fit based on our core principles. This ensures that our team is aligned in their values and beliefs, fostering a cohesive and positive work environment that ultimately benefits our community.

Promotions & Giveaways
We recognize that every individual has unique financial means and circumstances, and we strive to make our platform accessible and inclusive to all. To that end, we provide as many opportunities as possible for promotions and giveaways within our community. By doing so, we aim to create a level playing field and help each member achieve their goals regardless of financial barriers.

Trader Centric Challenges
Our community has voted on all challenge rules and parameters, ensuring that the simulated trading experience is tailored to their preferences and desires. This allows us to offer a truly engaging and personalized experience that reflects the interests and goals of our community members.