Funded Trader Earns $100K Account!
Funded Trader Earns 100K Account
"You want to be winning, but the losses come in. Accepting that you will lose and that losses are part of the game, so we just have to manage our risk." – Emmanuel
Funded Trader Earns 100k Account: This week we take a look at Emmanuel, one of our newly minted Funded Traders who has just earned his $100k account! He shares not only his simulated trading journey; but principles on risk management, psychology, and a look into his strategy.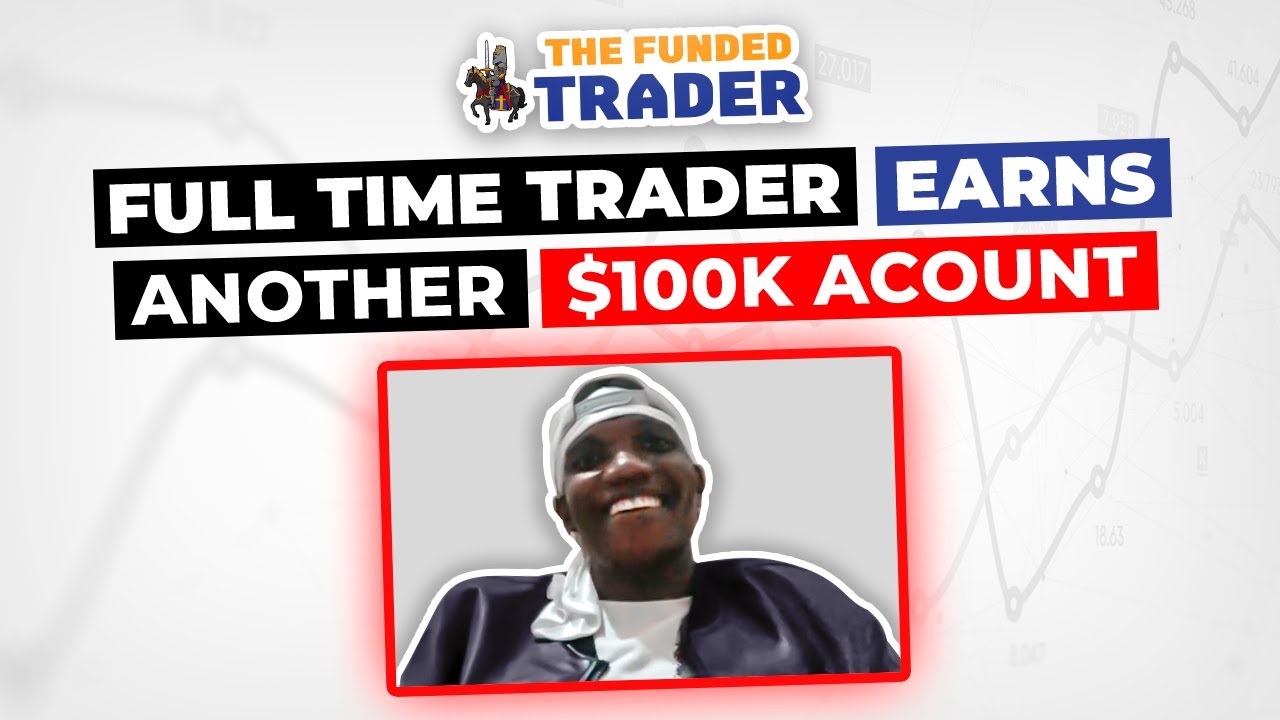 How did you start out in Forex?
I was watching a YouTube video. An advert popped up and it was about options trading. I started dabbling in that, and eventually found forex simulated trading after one year. This was in 2019.
How did you hear about The Funded Trader?
I was already in the game of prop simulated trading when I found The Funded Trader. I was following Blake Olson's YouTube channel, and when he said he was going to be partnering with a few traders to start their own prop firm. Now, I didn't join right away as I wanted to wait and see until they were established.
What are your thoughts on The Funded Trader?
There are many factors, the first being the maximum drawdown up to 12%. It helps psychologically. The 6% daily drawdown is the next best thing. Generally, the whole business model is great because the fact that $600k funding is available is incredible.
What motivated you to become a funded trader?
The great reward from prop trading. Especially if you have barely any capital. If you're starting from zero, from nowhere, prop firms are a great opportunity. If you have $500 to start with, if you deposit into a personal, and start simulated trading it with high lots, you will end up blowing the account. With prop firms, you buy a challenge for $500, and you're able to pass it. You will then be funded with $100,000 with a maximum loss of 12% or $12,000. With proper risk, you can make even the $500 back in a flash.
Is there anything you wish you did differently?
I wish I met someone who was already profitable. All those two years from the beginning, I have been learning on my own. YouTube content, Google, etc. That's why it took me many years to get into simulated trading form. I wish I met someone who could show me the right habits.
How many times have you blown an account?
On challenges, funded's, and personal accounts, it's around 15-20, but definitely not over 20 accounts.
What are some of your favorite pairs?
XAUUSD, US30, GBPUSD
What is a hard lesson that simulated trading has taught you?
Accepting the loss, that's the biggest thing I've learned. It's not easy to take losses. You want to be winning, but the losses come in. Accepting that you will lose and that losses are part of the game, so we just have to manage our risk. By keeping losses as small as possible while aiming for higher targets.
What would you say your simulated trading style is?
Intra-day and scalping. I mainly trade and close within the same day.
What do you believe The Funded Trader will do for this industry and beyond?
I believe TFT is already on top of the game. It's already one of the best in the industry. A few improvements TFT is making, constantly improving, they will easily be #1.